With mobile being an ongoing focus over the past year at Google HQ, the company recently announced that it will soon be publicly rolling out a text-messaging feature to its AdWords platform.
Advertisers will be able to use this new texting option by creating a call-to-action within the messaging extension within Adwords. The link itself will display under the main PPC card, as seen in the image Google provided below.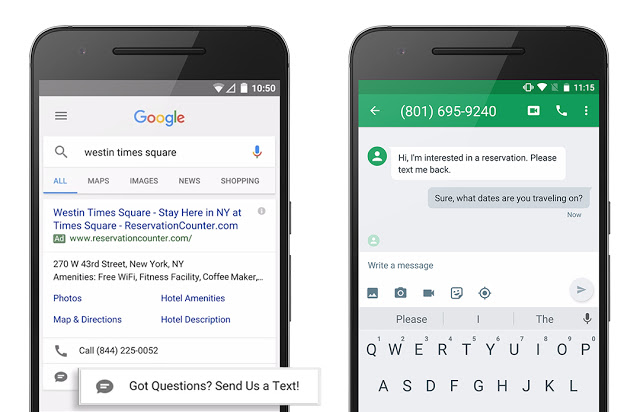 Source: google.com
This implementation likely comes due to other popular messaging platforms such as Facebook & WeChat ramping up their mobile utility, increasing the ease in which a consumer can interact and transact with their favorite brands.
For ecommerce companies who are actively running Adwords campaigns and have mobile user-experience as a priority, this new extension will certainly be worth experimenting with.
Read more about this roll out here.